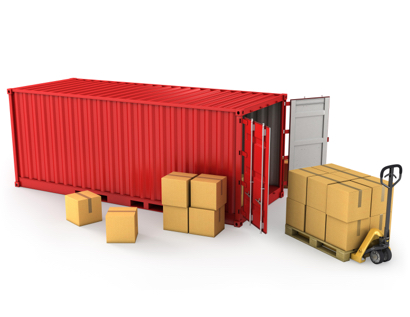 Do you want to ship in bulk? Do you want cheap shipment? Do you want dedicated customer services? Do you want a fast shipment?
If you have answered yes to the above questions, then you are in the right place. MDS Cargo is specialized in Sea Groupage services to Nigeria. Small business owners take advantage of our Sea Freight offers. What are you shipping to Nigeria by Sea? Sofas. Beds, Clothes, Household items and Furnitures can be easily shipped to Nigeria for you.
Our Sea freight is purely on first come first serve basis. If you want your goods to leave with the shipment, it needs to be brought on time. Our Sea freight leaves once every month. Loading dates are announced on the website while collection dates are announced through text messages.
Q

A

Do MDS Cargo ship Automobiles and Machineries?
Yes we do and with utmost care for your items. Your items goes into a 40 ft container with other goods that are neatly and securely packed.
Q

A

Do MDS Cargo apply any other charges when the goods get to Nigeria?
No we do not apply any other charges, all charges are included in your price and all you need to do is collect your goods from our warehouse in Nigeria.
Q

A

How long does it take to get to destination(Nigeria)?
It takes about 6 weeks from Sail date. Please note that Collection date is different from Loading date and Sail date. We collect goods between 2-5 days from Loading date. It takes about 3-4 days to Load. and then another 5 - 7 days to Sail date(Date ship leaves for destination). Its better to make your calculations from the Sail date. We prefer the goods to be in the warehouse at least 3 days before the Loading date.
Q

A

Do you do a Door to Door delivery for Sea freight goods?
No we do not offer a door to door service for the Sea Freight customers. That option is not possible due to logistics problems with moving heavy items around in Nigeria. This option is available through our Agents in Nigeria and could be arranged if requested by the customers.
Q

A

What about your customer service?
Dont be worried as we have one of the best customer services in the industry, we have dedicated staff looking after your enquiries at all times. We are truthful to customers and we have a full IT and communication system dedicated to customers. These includes online goods tracking system, email and text messaging system that keeps customers constantly engaged. Because of the fact that we are sure of our services and the customer service we provide, we are opening up a discussion forum for our customers on social media soon.
Q

A

Are my goods secure?
We know this would be pressing on customers minds and we would like to assure customers that our major aim is to do all we can to get your goods safely to your destination. We are also aware that there may be hitches here and there and have put in place all we can to avoid problems. As a business we rely on the safety of goods entrusted to us by customers in order to be in business.
Q

A

Are you a genuine business?
MDS Cargo is being provided by Master Digital Services Ltd UK with company registration number 07828367. We provide all our physical services supported by huge IT infrastructure, for any service we provide, we have a digital option that helps guarantee high quality service. Our logistics side of the business offers cargo services to Africa with Nigeria and west Africa being the focus for now. We would extend the services to other African countries soon.
Q

A

What is Contraband?
These are goods that have been banned for import or export by a country. For a list of prohibited items in Nigeria, please visit the Nigeria customs and immigration website ( Please note that customers are responsible for their items, if you are confused about prohibited items in Nigeria please call us on +44(0)8432896907 or +44(0)7984935042)
Q

A

Do you provide Shipping certificates when goods have been exported?
Yes we do once requested. If you are a foriegn buyer with an address outside the European Union, you may be legible for a VAT reduction or you may not need to pay VAT on certain items. Please ask your seller for this trade priviledge.
---
Related Articles